Contra Dancing
It's Fun - It's Easy - It's for Everybody
Have you thought about having a contra dance for your next event? It is a great experience for just about everyone and is perfect for
Wedding Receptions - Youth Groups - Birthday Parties - Etc.
Contra Dancing is great because of its simplicity and it gives everyone a chance to dance - even those who "can't dance." Contra is not a

sensual

or

dance-really-close

kind of thing. It is a

social dance

that has been around since the early 1600's, at least. One of the neat hallmarks of the Contra is Live Music and a Live Dance Caller.
Come join in the sheer fun of it and have a Contra Dance at your next Happening!
Call for details.
A bunch of kids enjoying Contra. More than half of these kids had never contra'd before but this amazing bunch picked it up in no time! "Thank you, Kingsfriend, I had an awesome time!" - said one young man.

You're welcome!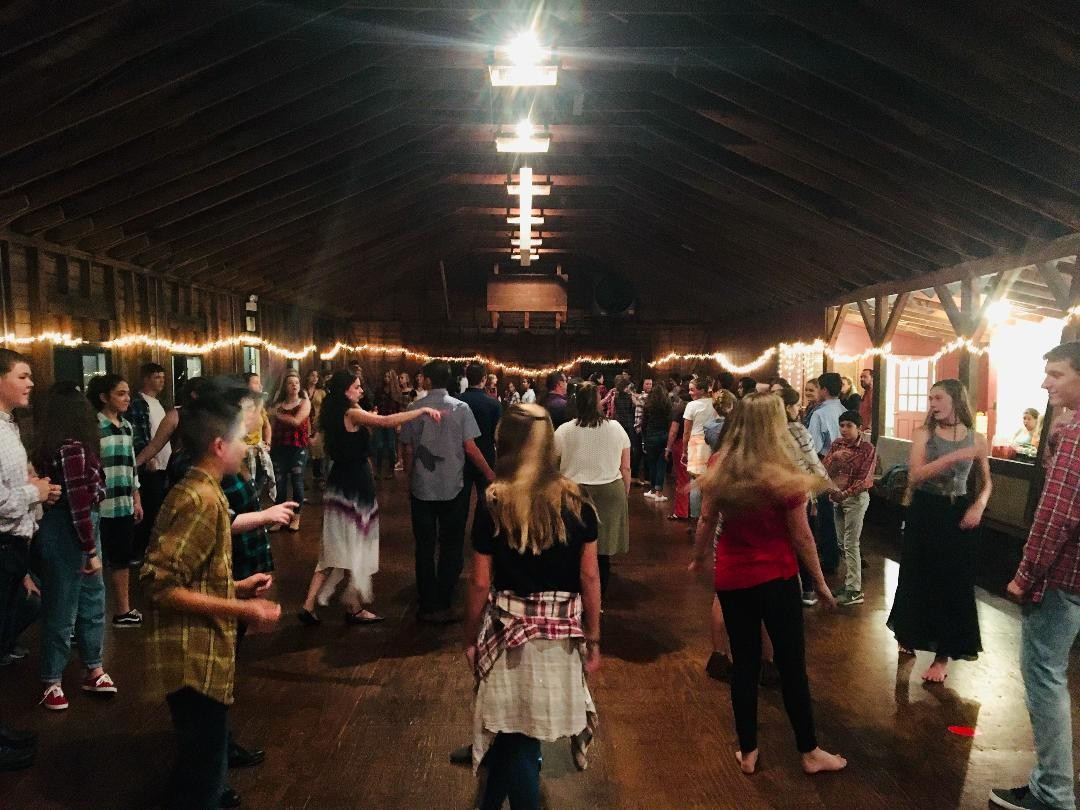 If you've been to a dance, sign the guestbook and let us know what you think.
COVID & CONTRA
Obviously, the pandemic all but destroyed contra dancing for much of 2020 and 2021 but the Dance will rise up from the ashes. There will still be pockets of dancers who will brave the dangers and, armed with hand sanitizer, will swing the night away.
And Kingsfriend will be there to call the dance.*
*Kingsfriend, its owners or hirelings, are in no way responsible for anyone's transmitting or receiving the dreaded germ.