Contra Dancing
It's Fun - It's Easy - It's for Everybody
Have you thought about having a contra dance for your next event? It is a great experience for just about everyone and is perfect for
Wedding Receptions - Youth Groups - Birthday Parties - Etc.
Contra Dancing is great because of its simplicity and it gives everyone a chance to dance - even those who "can't dance." Contra is not a

sensual

or

dance-really-close

kind of thing. It is a

social dance

that has been around since the early 1600's, at least. One of the neat hallmarks of the Contra is Live Music and a Live Dance Caller.
Come join in the sheer fun of it and
have a Contra Dance at your next Happening!
Call for details.
A bunch of kids enjoying Contra. More than half of these kids had never contra'd before but this amazing bunch picked it up in no time! "Thank you, Kingsfriend, I had an awesome time!" - said one young man.

You're welcome!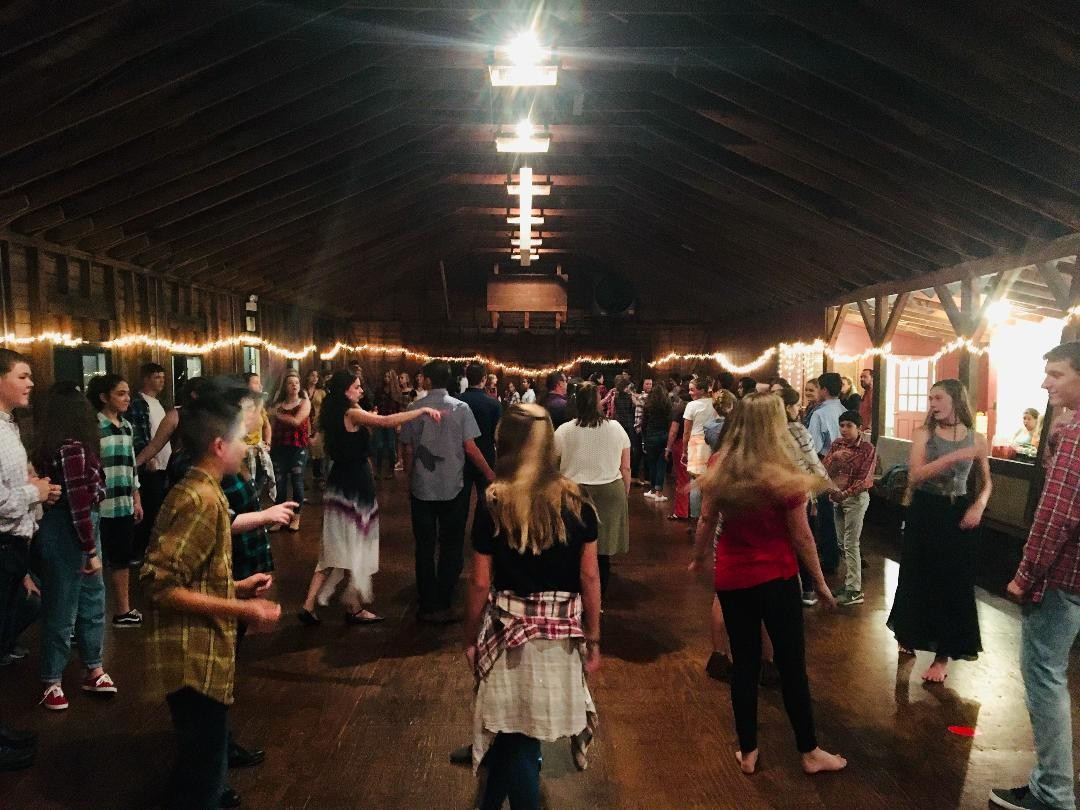 If you've been to a dance, sign the guestbook and let us know what you think.
Coming Soon
Contra Dance Instructional Videos on our Youtube Channel
Robert: a most talented contra dancer!